Headlined by an experienced team with extensive expertise
Our aim is to both incubate and build quality games that not only delight and amaze.
As a project of Bazinga Games, our aim is to bring top studio production quality, original IP and content and new stories and adventures for eveyone to enjoy.
W
e are building something of quality and longevity for the future.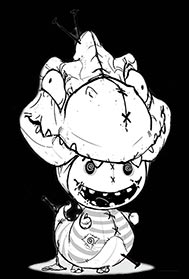 MAURICE KIMBALL
Creator of Gothies
www.MauriceKimball.com
IMDB.com/name/nm3014658


Maurice is a creative leader across multiple entertainment industries from TV animations, film, theme parks, to AAA games on some of the world's most iconic properties. Currently, as a senior art director in the animation industry, he has delivered many successful and beloved properties.

Maurice 'Skip' Kimball BIO

During his career journey, Maurice co-founded and served as the Creative Director at Atomhawk Design, Vancouver Studio. Projects ranged from AAA games to world-advanced theme park entertainment. Prior to this, he was an Art Director at Atomic Cartoons and WildBrian on several popular animated series.

For 20 years before being in the animation Before joining the animation industry, Maurice built a successful career in the game industry for more than 20 years. He was an Art Director and Lead Concept Artist on Activision/Blizzard's PROTOTYPE, and he served as the Lead Environment Artist on Sleeping Dogs. Before transitioning from the gaming industry in 2013, he spent a few years working as a Studio Art Director at Microsoft Games Studio.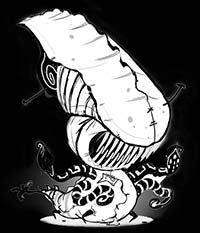 COLIN OSBURN
Chief Executive Officer
Linkedin.com/in/colinosburn/
Colin has worked in technology and startups since 1998. He's currently on his 15th startup. As well, he does corporate turnarounds for Private Equity as a Chief Information Officer.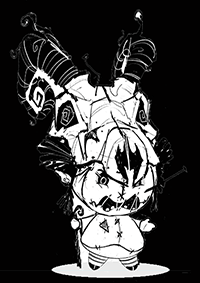 GARTH PENGLASE
W3 Marketing & Technology
Linkedin.com/in/gpenglase/
A background in economics and time in the finsec industry and sales followed by the creation of software & IT networking/ISP companies, it culminated in a startup-focussed end-to-end web development and marketing company from 1995 to today. Clients have included Aldi, Schwarzkopf, Kone Elevators, Manpower, STM, The Whisky Club, RhemaFM. Since 2017, there has been an increased focus on blockchain and Web3 projects.

Garth sees the Internet as a tool to build, educate, and even transform communities. He coalesces ideas into structures and processes, and enthusiastically helps bring systems and people together to achieve goals.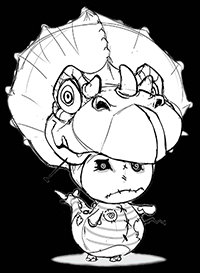 DAVID VILLEGAS
Director of Product
Linkedin.com/in/bigyoda/


Dave (BigYoda) is a 15 year software veteran, currently lead innovation product manager specialising in pharmacy and omnichannel solutions for the largest healthcare company in the United States. He also has 15 years of financial management and advisory experience. He leads the d20Radio gaming podcast community and is a podcaster, voice artist and game designer in his spare time, where he has published multiple tabletop games, including "Everyone is John", a role playing game on the bestseller list at Drive Thru RPG. Dave specialises in communication of corporate messaging, authoring of white papers and articulating value propositions across multiple industries and platforms.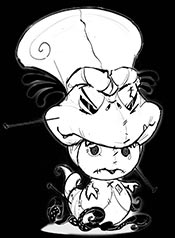 RODRIGO FAVELA
Music Director
Rodrigo is a classically trained composer and musician who specializes in orchestral music, chamber music, tango, latin american instruments, and music for film, theater, and games.
Trained in Mexico's national conservatory and several european schools of music, his tangos and latin american compositions have been featured during Olympic Games routines, and in international festivals such as the Junger Künstler Bayreuth in Germany.
Rodrigo's original projects include music for the plays "Una Historia del Diablo" and "El Gato, El Tiempo y la Otredad"; the art films "Luciana" and "El Aire es Dulce Aquí", and the Opera "The Little Prince".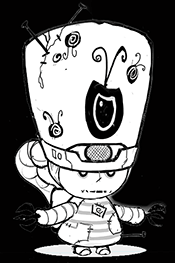 ILIA MALCHENKO
Senior Developer
Linkedin.com/in/ilia-malchenko/
Ilia led and contributed to projects at various companies, including Microsoft and Amazon; always being lucky to work with cutting edge technologies – containers, the "cloud", numerous frameworks, etc.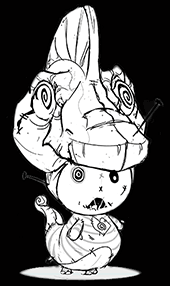 WES SWALES
Sound Designer
IMDB.com/name/nm2154510
Wes Swales has been at the forefront of the audio industry in Vancouver since 2001, working on hundreds of animated series, feature films, and commercials, as well as contributing to Vancouver's thriving indie music scene by recording and mixing many local artists. He studied at Columbia Academy for Radio TV and Recording Arts, where he finished at the top of his class. After a brief term as an operator at AM 1040 radio, he began his career as a dialogue recordist for animation, which quickly expanded to include sound design and mixing. Some of his clients over the years include Disney, Dreamworks, Marvel, Sony, Rainmaker Entertainment, WildBrain, Kickstart Entertainment, and many more.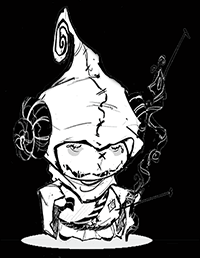 ERIC ANDERSON
Technology Advisor
Linkedin.com/in/ti994a/
Eric discovered the joy of coding when he was ten years old and never looked back. He might have been content coding ATM machines his whole life, but his passion for seeking out novel solutions to interesting problems made that career path a poor fit. Instead, Eric's love for building games led him to an early career engineering world-scale massively multiplayer systems for multiple AAA titles. In that time, he also designed and built new gameplay authoring systems for these engines, allowing non-programmers to create rich, epic gameplay experiences. Later, Eric's passion for education and empowering kids would lead him to invent new, novel game programming environments designed specifically for people with no technical background, and in doing so significantly lowered the barrier to creative coding. These products are still used widely in schools and coding camps around the world, impacting the lives of millions of kids each year.

Eric once dabbled in AI, and created a new conversational AI platform for a major cloud provider. Eric had a brief stint in the realm of Virtual Reality, where he developed a new kind of VR SDK that allowed cloud-hosted Node apps to remotely execute in VR spaces, inadvertently bringing multiplayer and cross-platform presence to single-player VR platforms. After demoing the SDK to stakeholders, a new team was formed to develop it in an official capacity and it will ship with a future platform.

In addition to writing his own bios in the third person, Eric has a wife, two sons, two cats, a dog, a goldfish, and a garden to keep him happily and busily occupied.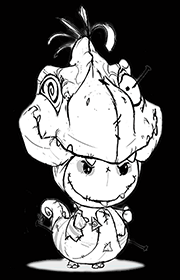 KELLY ZMAK
Gaming Advisor
Linkedin.com/in/kelly-zmak
For over 30 years Kelly has worked across the game industry. Kelly has held executive positions with many companies including Hasbro, Panasonic, Acclaim, and Activision, encompassing a Free-to-Play Publishing startup, large scale development studios, and everything in between. Over his career, he has been involved in over 300 shipped titles, generated billions of dollars in revenue, and has managed, mentored and has been mentored by some of the best talent in the industry.