Headlined by an experienced team with extensive expertise
W
e are building something of quality and longevity for the future.
C
ryptocurrencies offer unparalleled opportunity to create and distribute value. NFT metaverses are changing the very nature of gaming – flipping it on its head.
O
ur aim is to both incubate and build quality games that not only delight and amaze but also provide opportunities to earn.
A
s a project of Bazinga Games, our aim is to bring top studio production quality into on-chain gaming.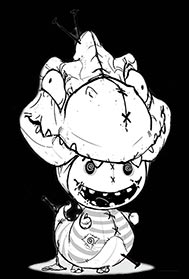 MAURICE KIMBALL
Creator of Gothies
www.MauriceKimball.com
IMDB.com/name/nm3014658


Maurice is a creative leader across multiple entertainment industries from TV animations, film, theme parks to AAA games on some of the world's most iconic properties.

Maurice 'Skip' Kimball BIO

Currently, a Sr. Art Director at ICON Creative Studio, Maurice worked on multiple Disney & Netflix animated TV series. Past shows and current, Alice in Wonderland Bakery, Monsters at Work, Action Pack, and The Rocketeer.

During his career journey Maurice co-founded and served as the Creative Director at Atomhawk Design, Vancouver Studio. Projects ranged from AAA games to world-advanced theme park entertainment. Prior he was an Art Director at Atomic Cartoons and WildBrian on several popular animated series.

For 20 years before being in the animation industry. Maurice built a successful career in the game industry. A few of his successes involved being an Art Director and Lead Concept Artist on Activision/Blizzard's PROTOTYPE. And he served as the Lead Environment Artist on Sleeping Dogs.

Before leaving games in 2013 he spent a few years working as a Studio Art Director at Microsoft Games Studio.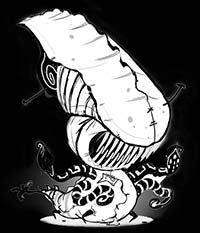 COLIN OSBURN
Chief Executive Officer
Linkedin.com/in/colinosburn/
Colin has worked in technology and startups since 1998. He's currently on his 15th startup. As well, he does corporate turnarounds for Private Equity as a Chief Information Officer.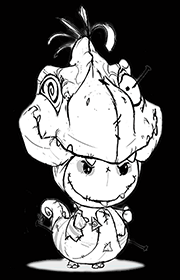 Kelly Zmak
Gaming Advisor
Linkedin.com/in/kelly-zmak
For over 30 years Kelly has worked across the game industry. Kelly has held executive positions with many companies including Hasbro, Panasonic, Acclaim, and Activision, encompassing a Free-to-Play Publishing startup, large scale development studios, and everything in between. Over his career, he has been involved in over 300 shipped titles, generated billions of dollars in revenue, and has managed, mentored and has been mentored by some of the best talent in the industry.