" No todos los deseos son iguales dentro de los sonidos que hacen eco en un pozo "
Reproducir el Tema de Gothies

" No todos los deseos son iguales dentro de los sonidos que hacen eco en un pozo "
GOTHIES
Have you ever wondered where the spirits of the dead go when they are not ready to die? 
THE UNDERWORLD of XIBALBA
At the core of Meedlan grows the Alma Tree (Tree of Souls). Grains of tossed wishing stones from despaired hopefuls appear like motes, ascending from the reflecting dark waters above. They are absorbed by a myriad of colorful, humming seeds, hanging upward from the tree's branches. Over the grains of time, these seeds eventually blossom into GOTHIES, the masons of dreams.
Some spirits travel into the Well of Ceiba. At the bottom of the Well of Ceiba lies Meedlan, which is part of the Underworld of Xibalba, Dios del Pozo (God of the Well). It is the duty of the God of the Well to guide these souls to the afterlife or else they shall forever be imprisoned in their torment: a constant feeling of drowning on their hollowed inhaled breath, never to exhale.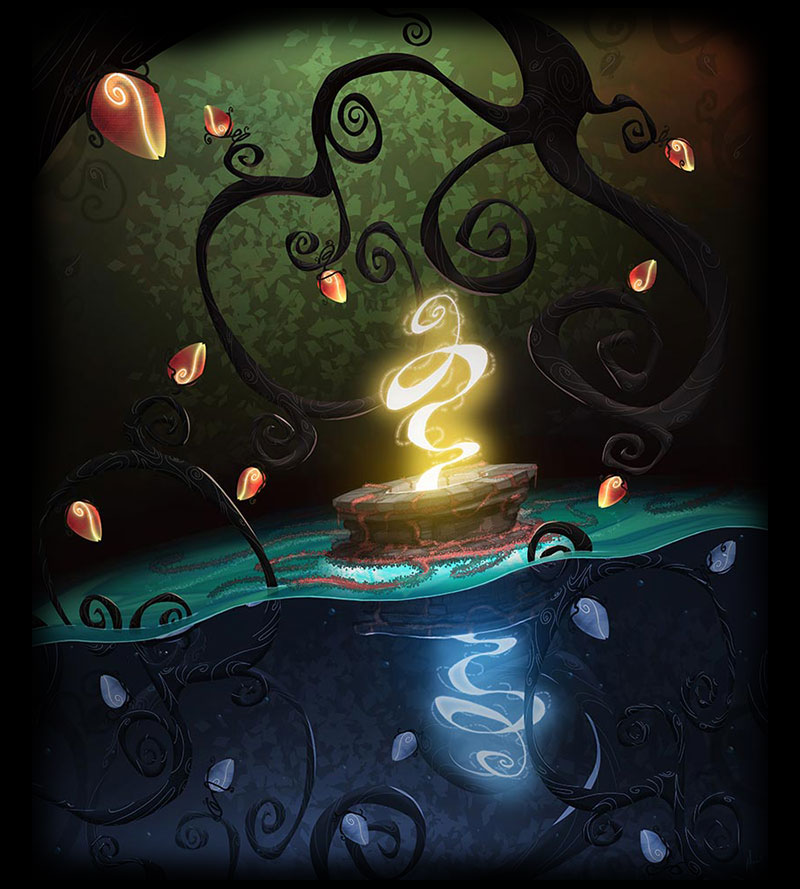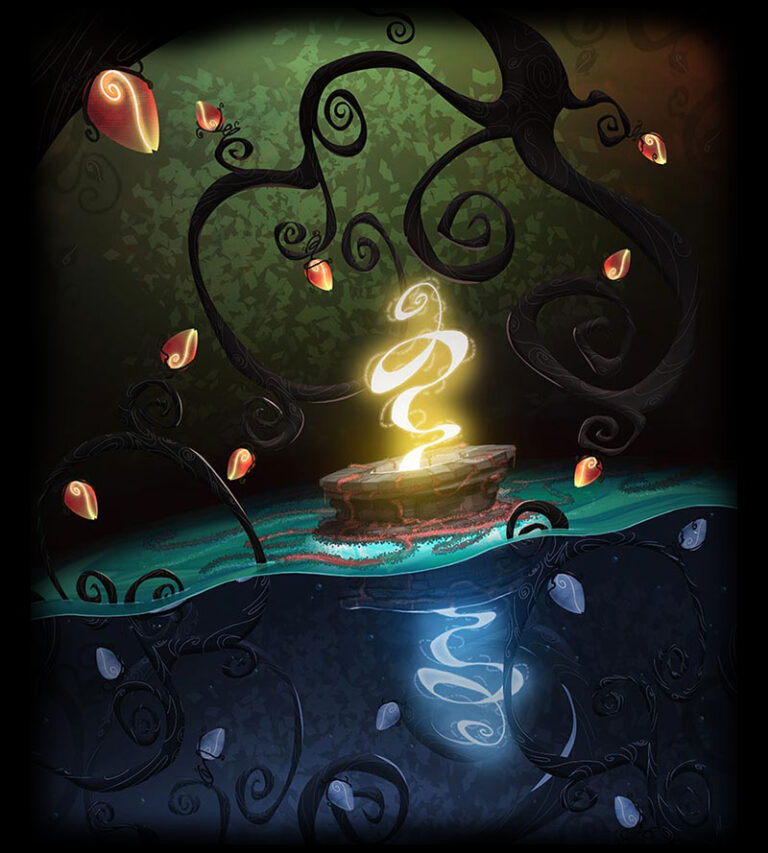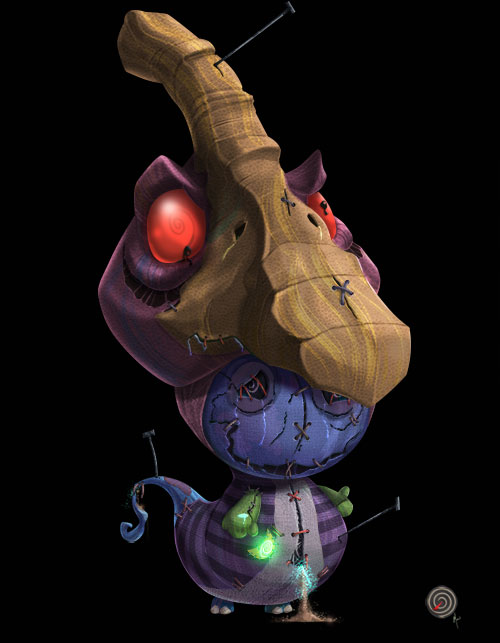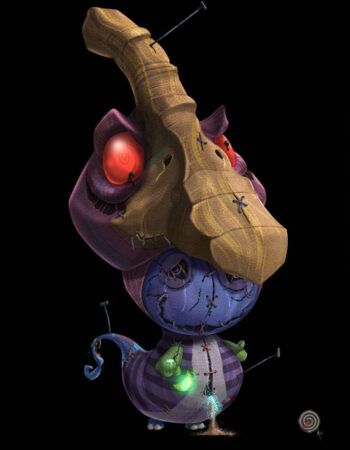 The GOTHIES are imbued with power granted to them by the God of the Well. This power manifests through the colorful heart runes they have on their bodies. They are the shepherds of the lost souls, with the goal of returning them to the Tree of Souls before they become a fiend for all eternity.
GOTHIES, with their spirit tone, delight in musical songs that can reap, sow and weave the power of these wishes into cultivated lands and creatures that consume our dreams. They yearn to journey along the branches of the Alma Tree to reach Gothielands, vast mysterious realms that make up the fabric underworld of Meedlan. By the means of giant walking land creatures, they trek in bridging the reflections of every existing Well of Reality.
One brave soul, El Señor Ensueño, freely threw himself down the well after the love of his life, Vida, fell down the well trying to see where the melodies were coming from. As they fell, they were separated from each other, and Ensueño embarked on a journey to find his true love. While in Meedlan, he encountered GOTHIES that sang effortlessly to create a path for him to reach the Alma Tree.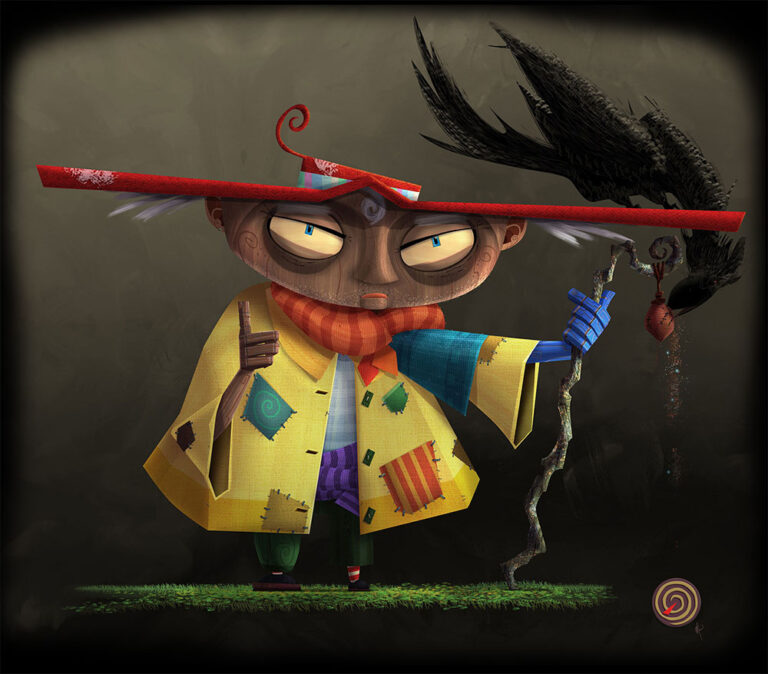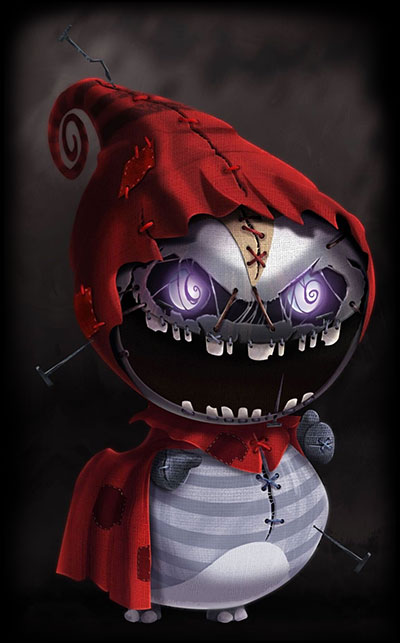 Upon reaching the Alma Tree, Ensueño was faced with a choice. His long journey had consumed his strength and he felt the pull of the beyond. He chose the path back to the world of the living, and found the secret of immortality. Ensueño has since used the well to cheat death countless times – but he will caution you that each time one cheats death, he or she risks being turned into a fiend…
a Joombie, forever.
GOTHIELANDS are huge, interconnected trees that sometimes move around Meedlan.
Most lands are also tied to a heart rune color in the GOTHIES Card Game.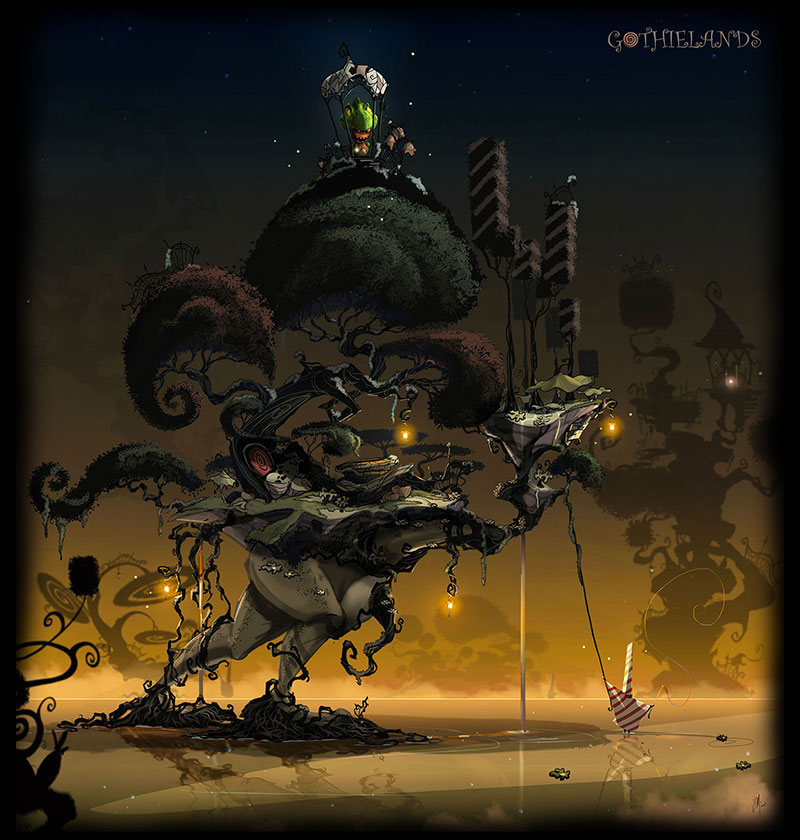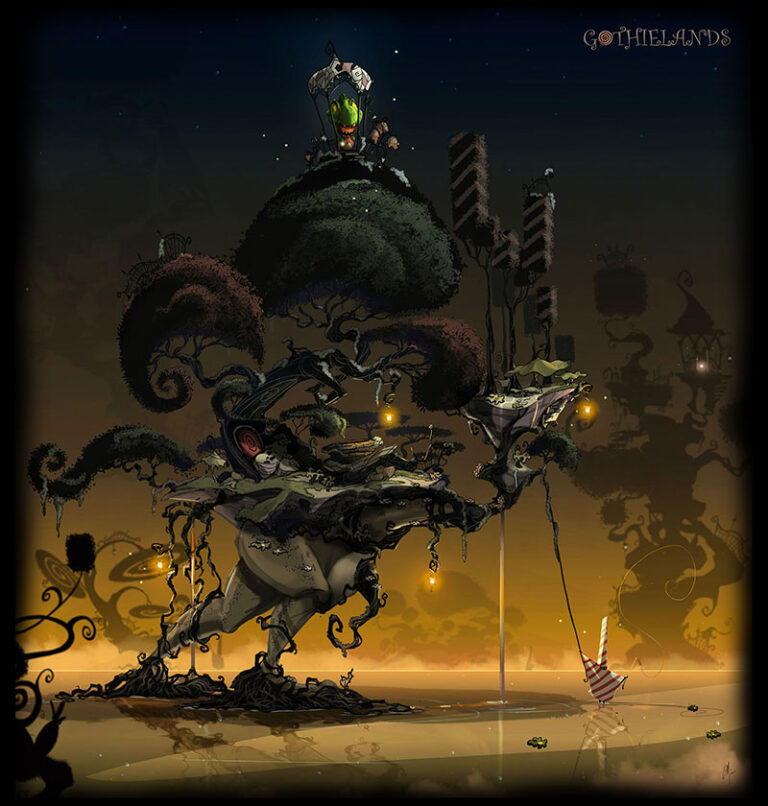 Join the BAZINGA GAMES community
Gothies ParkPass NFT
Bazinga All-Access ParkPass NFT
Bazinga Diamond ParkPass NFT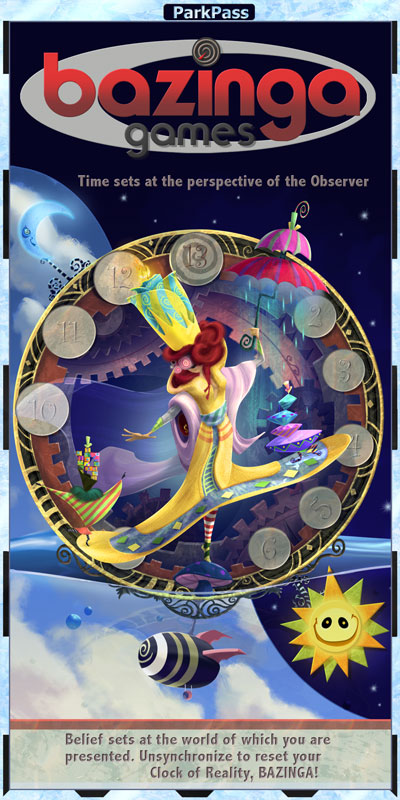 GOTHIES is headlined by experts in their fields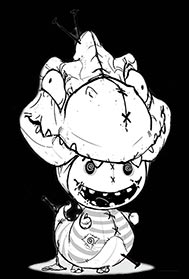 Creator of Gothies

www.MauriceKimball.com





I went to bed last night at age six and woke up this morning as an adult.

Often I speak about the hourglass of my life. Certainly, I now have more sand on the bottom than at the top, but that's how it goes. We all have limited time regardless of who we are.

Do you know why the most precious grains of sand are at the top of your hourglass? It is because they are so few. Each one left needs to matter before they are all gone, and once they are gone, you are gone.

No matter how hard one tries, it is impossible to see how much sand is left. No amount of money, prayer, or love for life can add grains. But lust, greed, fear, and anxiety can eat them up, drain them faster. The mystery of life has always been: How much can I do with the time I have?

I have worked as a creative leader across the entertainment industry for decades, on TV animation, films, theme parks, and AAA games. I've been lucky to help create some of the world's most iconic properties. My philosophy is that fantastic visual art and design are the foundations of truly original storytelling.

With Gothies, I invite you to visit the place where the sand came from. Nestled in a universe that exists between wakefulness and what lies beyond.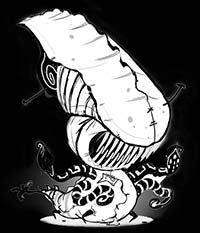 Chief Executive Officer





Colin has worked in technology and startups since 1998. He's currently on his 15th startup. As well, he does corporate turnarounds for Private Equity as a Chief Information Officer.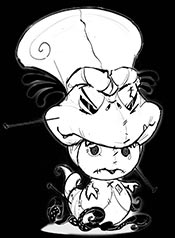 Music Director





Rodrigo is a classically trained composer and musician who specializes in orchestral music, chamber music, tango, latin american instruments, and music for film, theater, and games.

Rodrigo's original projects include music for the plays "Una Historia del Diablo" and "El Gato, El Tiempo y la Otredad"; the art films "Luciana" and "El Aire es Dulce Aquí", and the Opera "The Little Prince".